The Proclaimers - October 4, 2001 - The Cabooze - Minneapolis, MN
Went to TWO concerts with my brother this evening - one was Ben Folds at First Avenue. This was an okay show, but I didn't really feel like I got my $18 worth. Ben just sorta played the songs, and while it was fun to hear 'em live (and IMPRESSIVE to hear about 1,000 people carefully listening to the music and/or singing along to fill in the harmonies), the performance seemed mostly phoned-in.
The show wound down at about 9:15, so then John and I mosied over to the Cabooze. We were on the list (John does a lot of sound work for them) and had decided it would be a kick to see The Proclaimers in a nice small (couldn't fit more than 800 people in there if you jammed 'em tight) club.
Well. We were NOT disappointed. This show completely ROCKED! The boys were in top form, the crowd was dancing and singing along and were all smiles. I can't imagine anyone having a bad time at a Proclaimers show.
I shuffled to the front after a while and managed to take a few pictures with my Fuji Finepix 1400Z. It's a point-and-shoot camera, so it's pretty limited in situations like this (I would have preferred a film-based SLR to do a quality photographic job) but it has the advantage of being handy to carry around and the LED screen is great for aiming the camera while holding it waaaay up over my head. So...
Started out on stage right next to the monitor mixing board. Sadly, this is the ONLY shot of both of them together!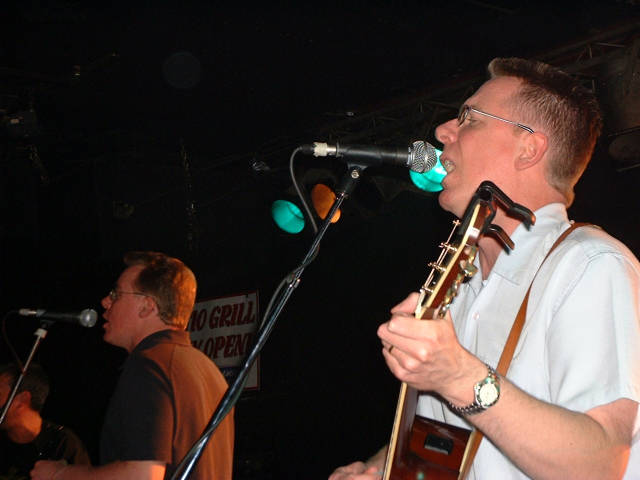 Then I shuffled a bit to my left, got into the crowd, and started singing along with everyone else. It was fun to be right in the middle of things!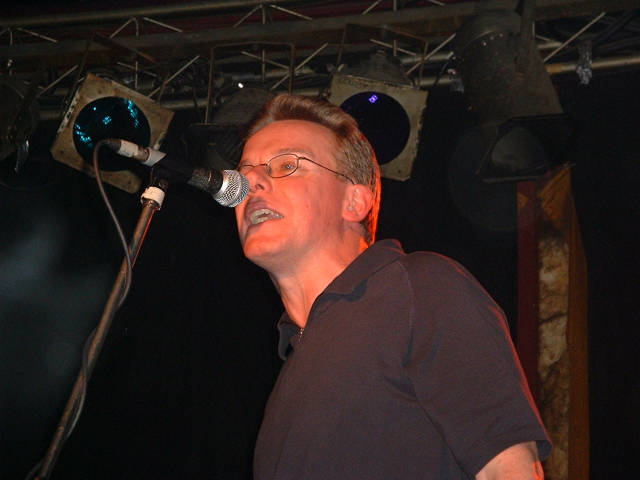 Here you can see how close I really was, with a slight wide-angle shot. It's actually pretty hard to get too far away from the stage at the Cabooze!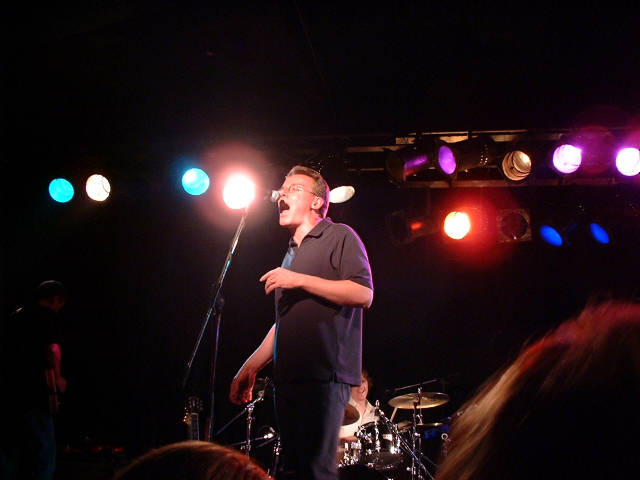 I found it amusing that these guys - over 6ft tall, from the looks of it, still place their microphones in such a manner that they have to crane their heads UP to sing into 'em!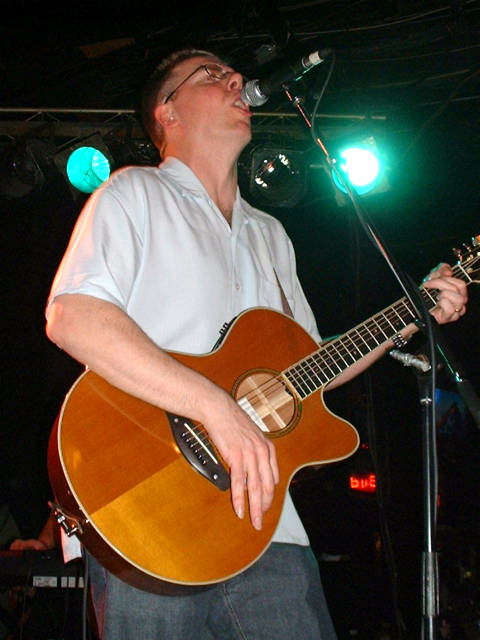 Small stage - look how close the lights are to his head!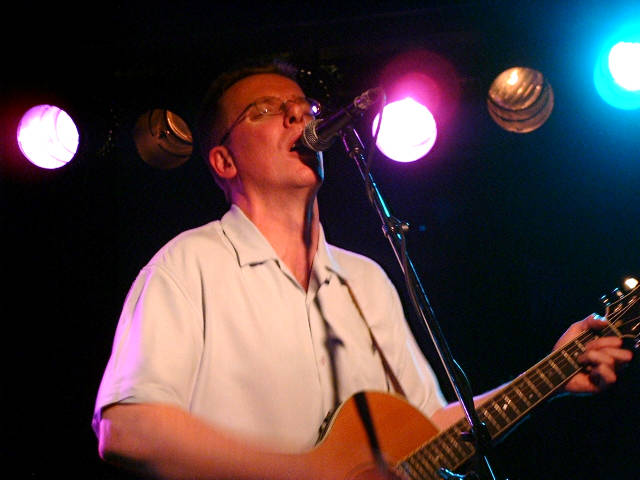 Lastly - John and I had to take advantage of the opportunity to get our pictures taken with the lads. Twins with twins! I mentioned this as we were lining up for the shot, but Craig and Charlie didn't seem phazed in the least (I had hoped we'd at least hear - "twins, eh?" but nothing). John and I look a little goofy.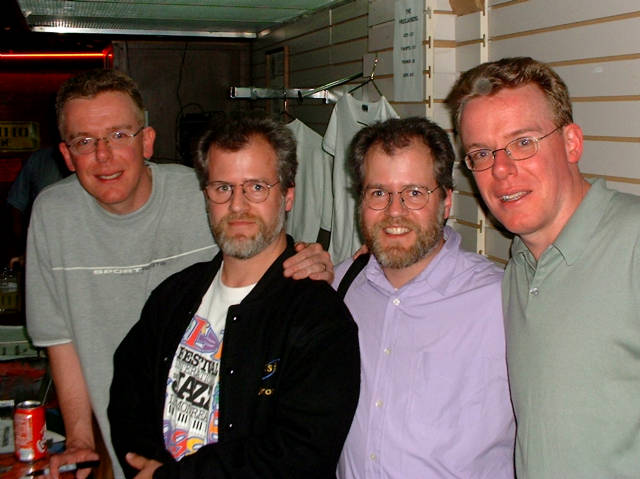 Okay, one more: For any of you who were there and want a list of the songs they did....